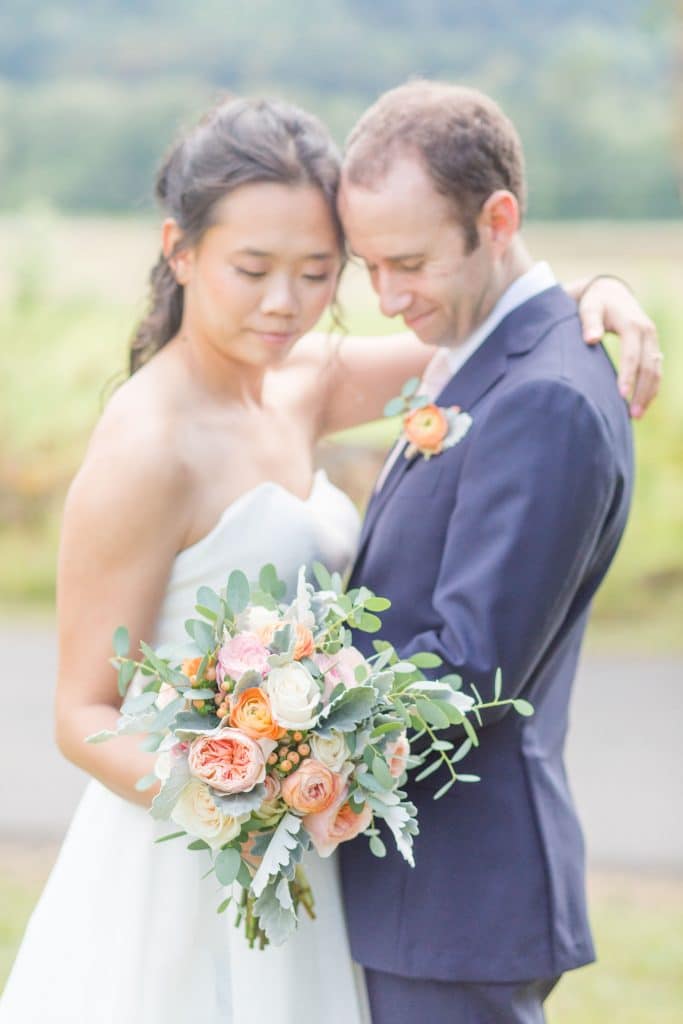 For Stephanie and Robert, like many other engaged couples planning 2020 weddings, their wedding plans changed multiple times this year. Initially they planned a Spring wedding and reception party at Cooper's Hall, an urban winery, taproom and wedding venue in the heart of SE Portland. As the weeks drew nearer to their date, it became apparent that the Covid-19 pandemic would be effecting travel of their guests and restricting the gathering size of the wedding venue, so they postponed their date to July. As July grew nearer and the restrictions on wedding parties not changing much, the determined couple switched gears and decided on having an intimate outdoor wedding ceremony at a beautiful park setting with close friends this summer, and postponing their larger reception at the winery and taproom for next year.
I was honored to be able to provide gorgeous florals for their scaled down intimate event. Instead of florals for the whole bridal party and any for the ceremony, the couple chose a small elopement package of a bridal bouquet and boutonniere for their intimate wedding. Their wedding palette was peach, coral, blush, ivory, and soft sage green, which looked amazing next to his rich, slate blue groom's suit, her beautiful ivory bridal gown, and the beautiful natural green background of farmland and forested hills surrounding the park.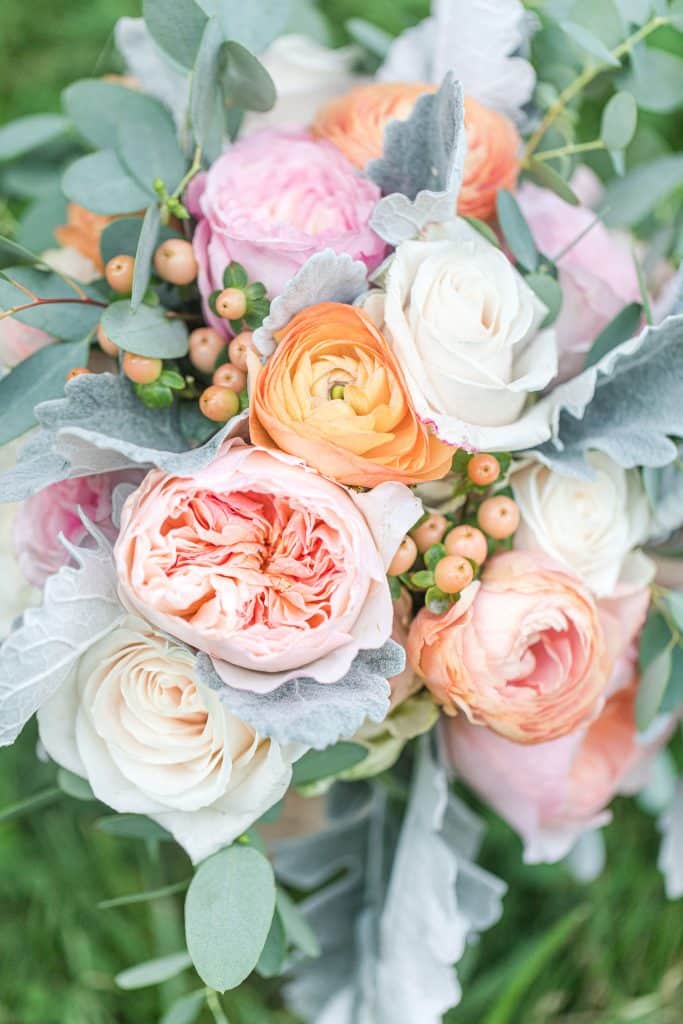 For flowers, I used peach colored Juliet garden roses, blush colored Keira garden roses, creamy ivory Vendela roses, coral colored ranunculus, peach colored hypericum berries, wide leaf dusty miller, and silver dollar eucalyptus. The style of the bridal bouquet was romantic and elegant with the soft whimsical greenery and soft delicate petals of the garden roses and ranunculus blooms. Robert wore groom's boutonniere made with a coral ranunculus bloom, dusty miller leaf, peach hypericum berry and a bit of eucalyptus greenery.
Stephanie and Robert gathered their close friends and had their intimate wedding ceremony at the beautiful Howell Territorial Park, a 120-acre park nestled among farmland on Sauvie's Island in NW Portland. With the Covid-19 pandemic happening, guests were asked to wear masks and socially distance. Unfortunately their parents weren't able to travel and attend in person, but they attended virtually on Zoom!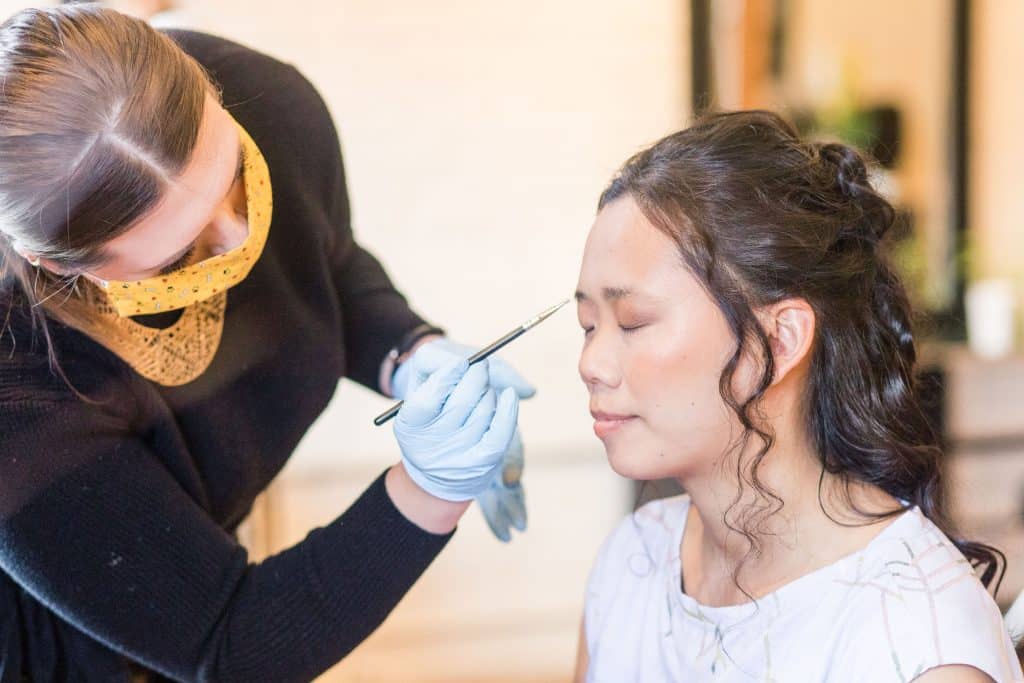 Stephanie had her bridal hair done beautifully by Dosia Karpinska at A-List Hair Studio in the Pearl District in NW Portland. The talented and beautiful makeup artist (who's also my first cousin!) Kabrina Baldwin Bergen did a wonderful job on Stephanie's bridal makeup. The stunning photography was done by Kate Holt Photography. After the intimate wedding ceremony, they enjoyed delicious food catered from Mediterranean Exploration Company and wine from Vinopolis Wineshop.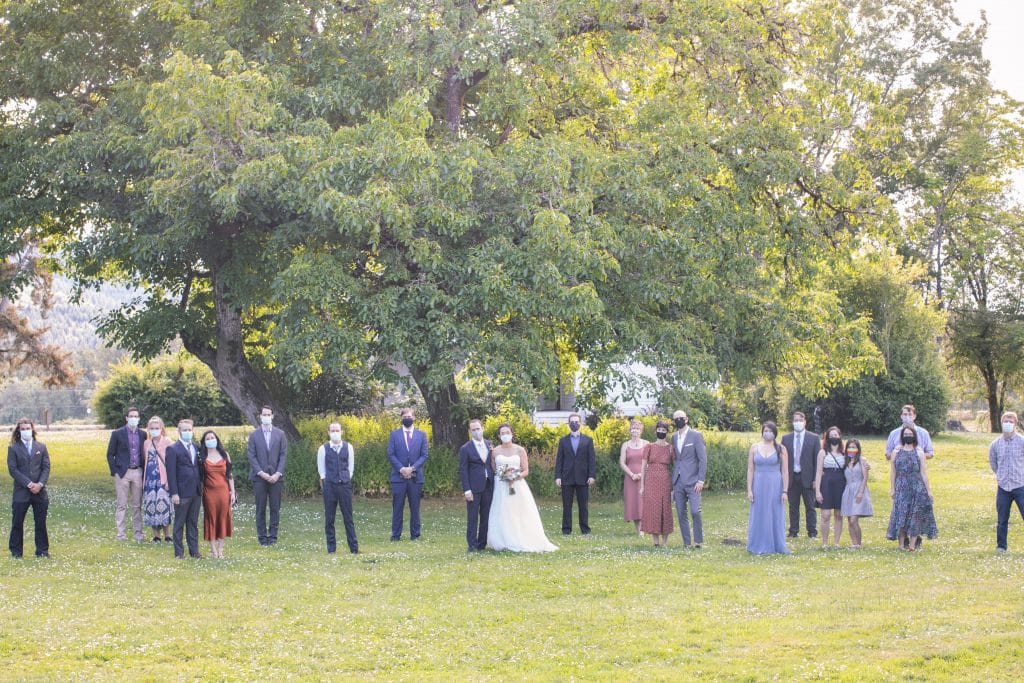 I'm so glad this sweet couple was still able to have a beautiful wedding and make lasting memories while making their marriage official in 2020, even amid a worldwide pandemic. I very much look forward to being a part of their second celebration and providing gorgeous flowers for their larger reception taking place in 2021 at Cooper's Hall!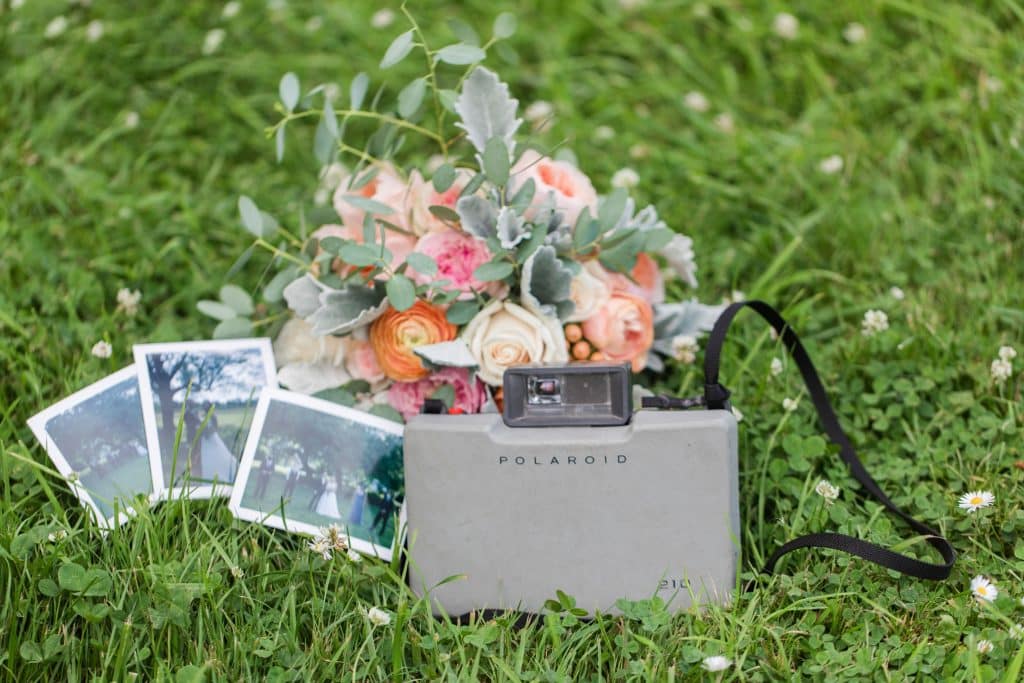 Vendors of the Intimate Outdoor Wedding on Sauvie's Island
Photography Kate Holt Photography
Wedding planner Krystle Clear Events
Florist Flowers by Alana
Hair artist Dosia Karpinska
Makeup artist Kabrina Baldwin Bergen
Catering Mediterranean Exploration Company
Wine Vinopolis Wineshop
Location Howell Territorial Park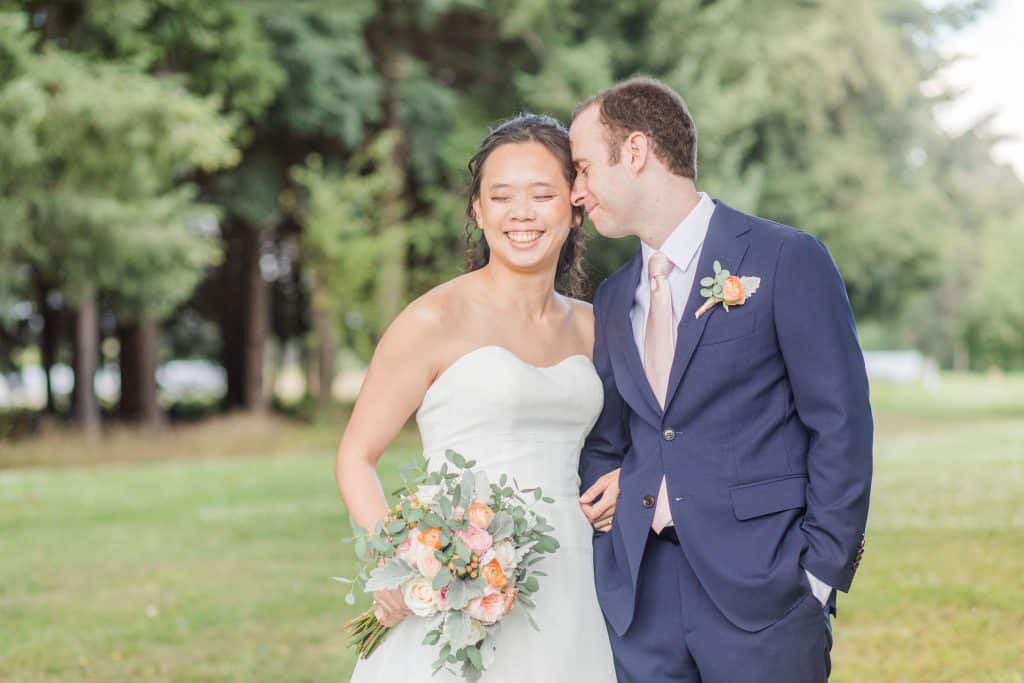 Engaged and planning a 2020 or 2021 wedding? Dates are filling fast for wedding florals with Flowers by Alana <—Fill out my contact form and Let's chat!