Why should you hire a professional wedding florist instead of doing your wedding flowers yourself? First I'll start by saying I'm super into DIY for so many things in my life. I'm eco-conscious and live a natural lifestyle, and I strive to eliminate chemicals and plastics wherever possible. This personal ethic naturally lends itself to DIY, and I've spend years perfecting my DIY lip-balm, fermenting my own kombucha, and whipping up healing salve and handmade soap from scratch for my family. I've even DIY'd my own toothpaste, deodorant, diaper wipes, and laundry soap. As much as I love DIY and for most everything I say go for it, your wedding flowers are not something to DIY. Here's three big reasons why you should hire a professional wedding florist for your wedding flowers.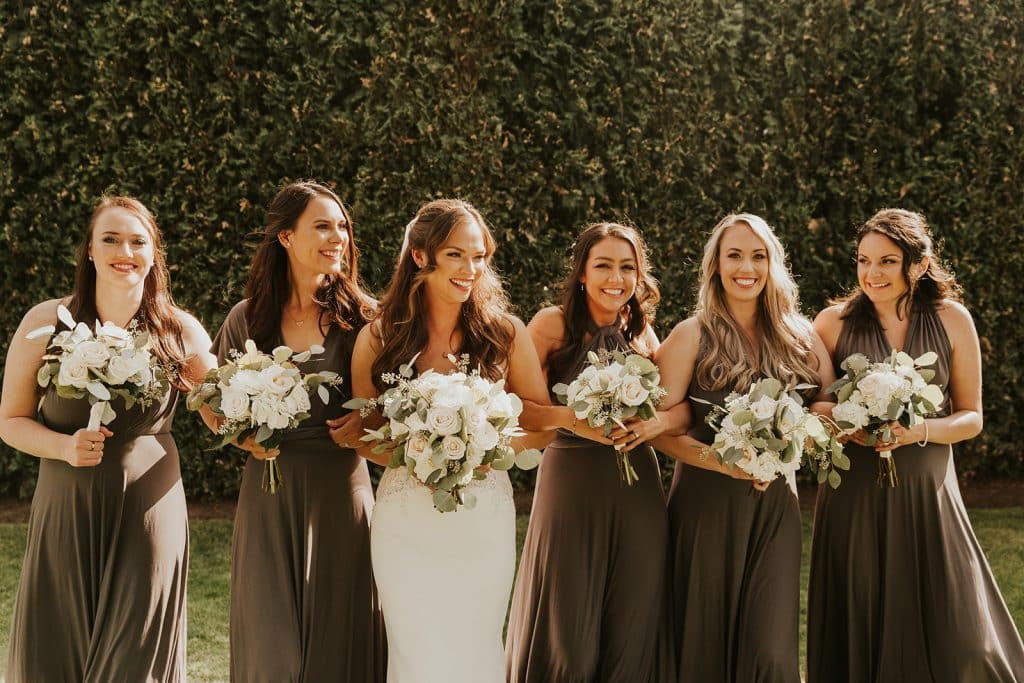 Knowledge

~

Wedding florists have the vast amount of knowledge it takes to bring a wedding vision from an idea to a stunning reality.
Wedding florists have the knowledge of when certain flower varieties are available throughout the year, and know the best substitutions when a flower is out of season. We know what variety will match a wedding palette best. We have the knowledge of where to purchase the best quality flowers, and we have access to specialty flower suppliers not available to the general public. We also know several handy tricks and tips on how to keep flowers fresh and looking their best, how to build large floral altar installations, and how to create exquisite bridal bouquets and reception centerpieces. We also know how to create floral recipes and know exactly the number of stems of each flower types we'll need for all the floral designs needed in a wedding. If you don't know how to build floral recipes, you may end up way over spending on the number of flower and greenery bunches you actually need, or you won't buy enough and be scrambling the day of trying to find more of the mauve or lavender roses you ordered online, and only finding red and pink roses at the grocery store.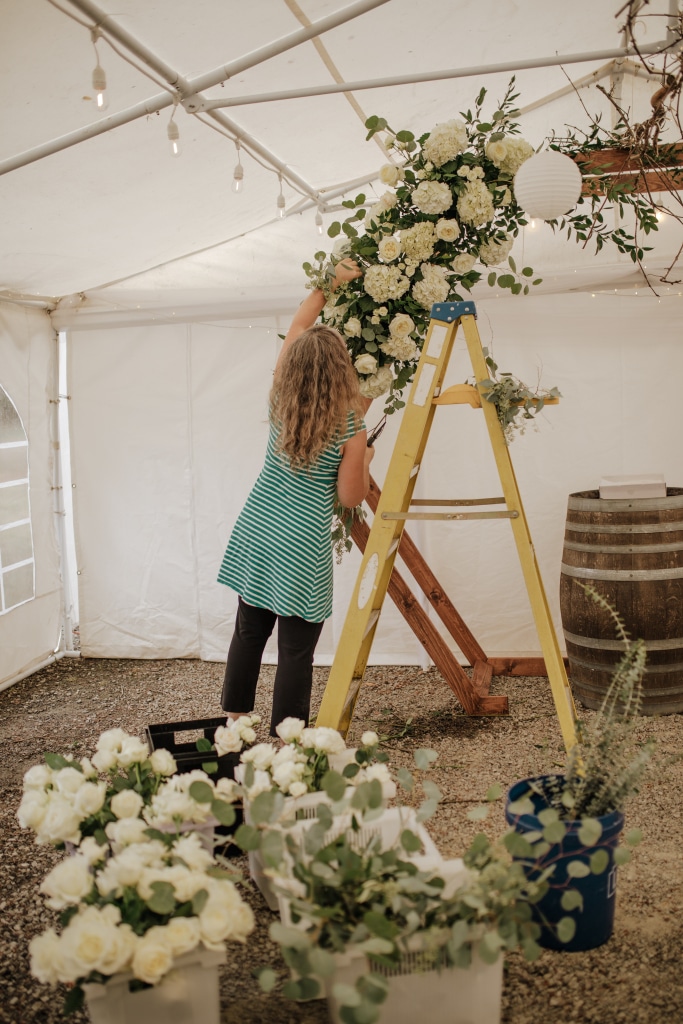 2. Time ~ Wedding flowers take a considerable amount of time planning, processing, designing, transporting, and setting up.
Planning a wedding flower order takes time determining the number of stems you need for all the designs. And whether you are ordering online or shopping for bulk flowers at a store or market, it takes time buying the flowers. Bulk flowers come unprocessed and full of thorns and leaves, and it takes a lot of time processing all the stems. When I'm processing large wedding orders, I may spend 4 hours just on removing thorns and leaves, cutting stems, and placing them in clean buckets of water and floral preservative. That is all time spent before the actual designing starts. Bridal bouquets and reception centerpieces can take a professional florist several hours to design them all, and will take a non-professional twice as long if not more. There's also the time factor that flowers are perishable. To make the wedding flowers look their best, florists design the flowers the day before the wedding and the wedding day itself. Florals that will be out of water, like boutonnieres, are designed as close as possible to the time of the wedding to ensure they stay fresh and won't wilt. To a bride, this is valuable, precious time that would be better spent getting pampered, meditating, laughing with your best friends, and staying as calm as possible so you look and feel your best when you walk down the aisle and marry the love of your life. The pressure of a ticking time-clock and a lengthy task list translates to stress, especially if last minute needs pop up (which they often do on the wedding day). Why put that stress on yourself?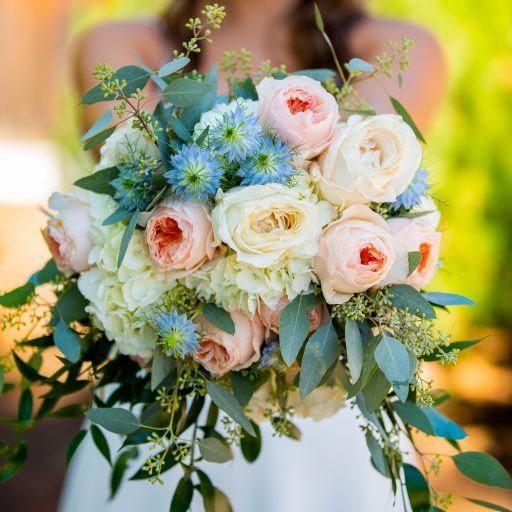 3. Artistic skill ~ Designing wedding flowers is an artistic skill that a wedding florist has spent many years honing, practicing, and perfecting.
I've been a floral designer for 20 years. The florals from my first weddings were decent, but no where near the level of skill, beauty, creativity, and professionalism as my current weddings, because it took years of practice and refinement of an artistic skill! I'm now being recognized by wedding magazines such as Oregon Bride Magazine and asked to collaborate on projects with high-level wedding professionals because of my artistic skill of designing gorgeous flowers. One of my very favorite things about my work is delivering a bride her bridal bouquet and having her actually cry happy tears with how much she loves them! If you DIY your flowers and spend your wedding day stressing over getting it all done, you are more likely to resent your wedding flowers, not love them!
You have a dream of your big day, and a vision of a style or theme for your wedding. If done professionally, flowers set the tone, style, and overall vibe and feeling of your wedding. Let a professional florist use their thoughtful knowledge, carefully planned time management, and high level of artistic skill to harmonize your wedding vision with reality and create you stunning wedding flowers!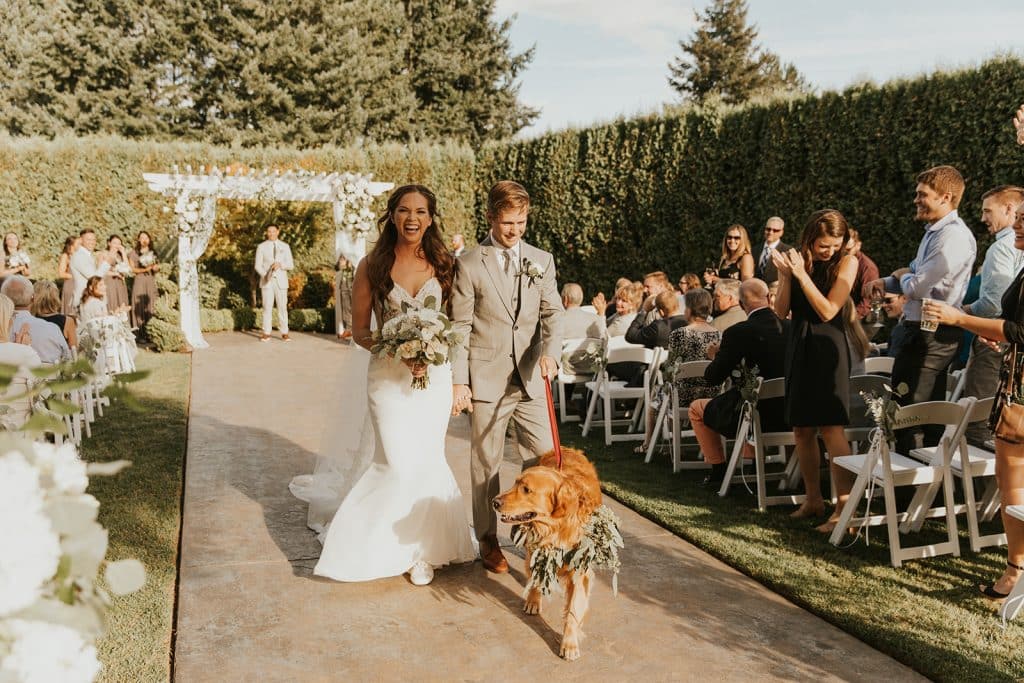 If you are engaged and planning a wedding in the Pacific Northwest, Flowers by Alana would love to be your wedding florist! Contact us and schedule a free consultation to discuss your wedding vision and how we can bring it to life with gorgeous wedding flowers!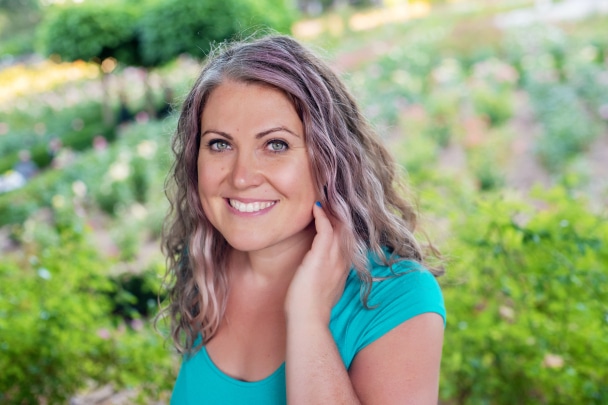 Oregon wedding florist Flowers by Alana was published SEVEN times in 2020!