Congratulations, you are engaged and planning a wedding to the love of your life! What a wonderful and exciting time for you and your fiancé. Here are eight wedding planning tips from Portland wedding florist Flowers by Alana that you may not have thought of while planning your dream wedding.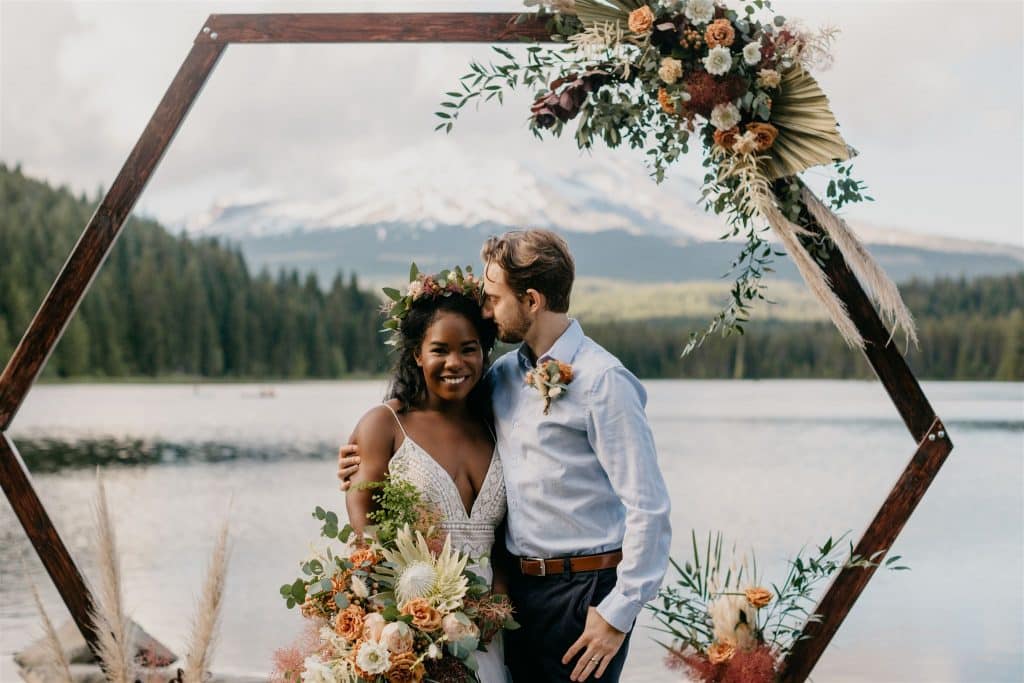 DO #1 Start searching and hiring your wedding vendors early
Maybe you just got engaged and set your wedding date 12-18 months away. It is definitely not too early to start booking your favorite wedding vendors! Professional and established wedding professionals book far in advance. Waiting until 6-8 weeks before your date means that the best wedding vendors will likely be booked already with other weddings on your date. Booking your wedding vendors means putting down a deposit early on which secures your date. You can always make changes and final decisions after you book your vendors. No matter your timeline, it's still worth asking your favorite vendors if your date is available, because cancellations sometimes happen, or they may have a team that allows them to book more than one wedding on the same day.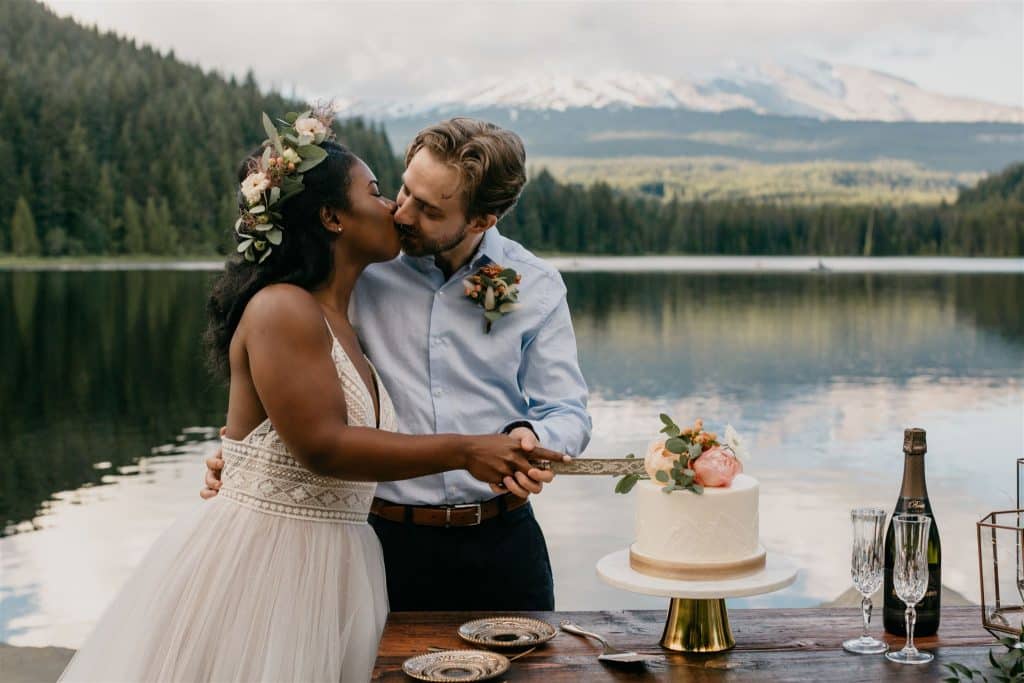 DO #2 Delegate tasks
I've learned that the secret to avoiding overwhelm is to delegate. You do not need to take on all the tasks of planning a wedding by yourself. Some couples look at the overall list of wedding vendors they will need to hire and divide them up, separately doing the leg work of researching, consulting with, and hiring the vendors. Some delegate to mothers eager to help, or best friends. Delegating will remove the stress and pressure of a long task list and make the planning process more enjoyable.
DO #3 Hire a wedding planner and/or a day of coordinator
If you feel overwhelmed with all the moving pieces of a wedding, and want your wedding to go as smooth and stress-free as possible, hire a wedding planner. You have a wedding vision, and wedding planners are the key to bringing that vision to life. They usually come with an referral list of amazing vendors they've personally worked with, and will alos help you research and find the other vendors you need. Wedding planners also have all sorts of tricks of the trade that will often help you save money overall. Here is a list of some of my favorite wedding planners in the Portland metro area. Reach out to them if you are planning a wedding in the Pacific Northwest, and let them know Flowers by Alana sent you!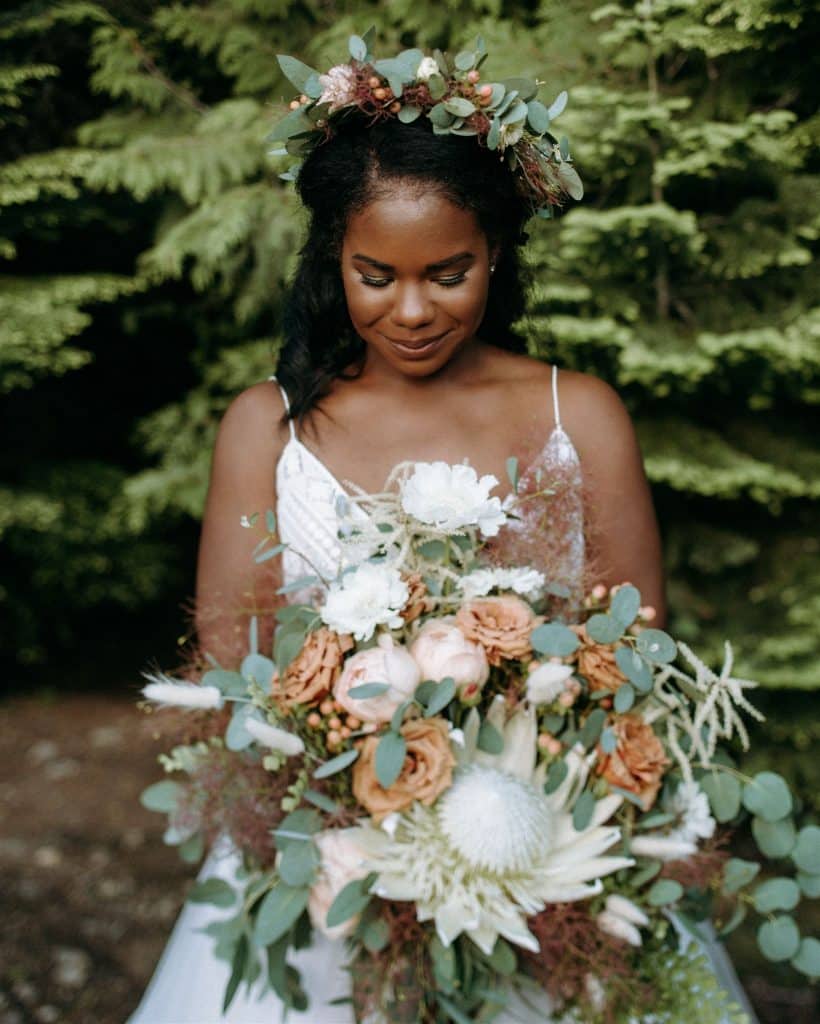 DO #4 Tell the vendors you've met with if you decide to hire someone else
Wedding vendors spend a considerable amount of time offering free consultations and drafting proposals after meeting with couples. They also spend a lot of time following up with all the couples they've met with. Wedding vendors really appreciate when couples reply and let us know they are going a different direction. It's a simple and easy way to show consideration and thank us for our time.
DO #5 Tip your wedding vendors
Tipping your wedding vendors makes us feel appreciated and validates our hard work to provide excellent wedding services. Its not expected or required, but tipping your wedding vendors along with a little thank you note is an appreciative gesture. There are several other ways to appreciate your vendors and thank them for the excellent professional service they provided other than cash tips:
1. Tag all your wedding vendors when you share your wedding photos on social media.
 
2. Refer your wedding vendors when people ask for wedding vendor recommendations. If you join FB groups for wedding planning in your area, stick around a while after your wedding, and tag your vendors when engaged couples ask for referrals.
 
3. Leave your wedding vendors a review! Reviews help engaged couples decide who to hire and also validates how well of a service a professional wedding vendor provides. If you loved your wedding vendors and your day went smoothly because of them, thank them by leaving their businesses reviews on Wedding Wire and their Google My Business listings.
DON'T #1 Don't hire the cheapest wedding vendors
Of course everyone has a budget they are working with. Keep in mind when interviewing and choosing your wedding vendors that you get what you pay for. If you are receiving a wide range of quotes for the same service, I strongly recommend not hiring the cheapest one. In every field, there are vendors who will promise the moon at a very low cost. They are amateurs, so they don't have the experience that allows them to realistically price the cost of running a business. If they don't price their services sustainably, a few things could happen. First, they could potentially go out of business before your date leaving you in the lurch to find another available vendor. I see this occur every single wedding season. Another thing I hear every year is the service that was provided by the cheapest vendor is not what was initially agreed upon, because the vendor didn't realistic price the true cost of the order. It is okay to not hire the most expensive if it's not in your budget, but find someone professional, talented, and experienced (looking at their galleries and reviews) and let them tailor a package to fit your budget.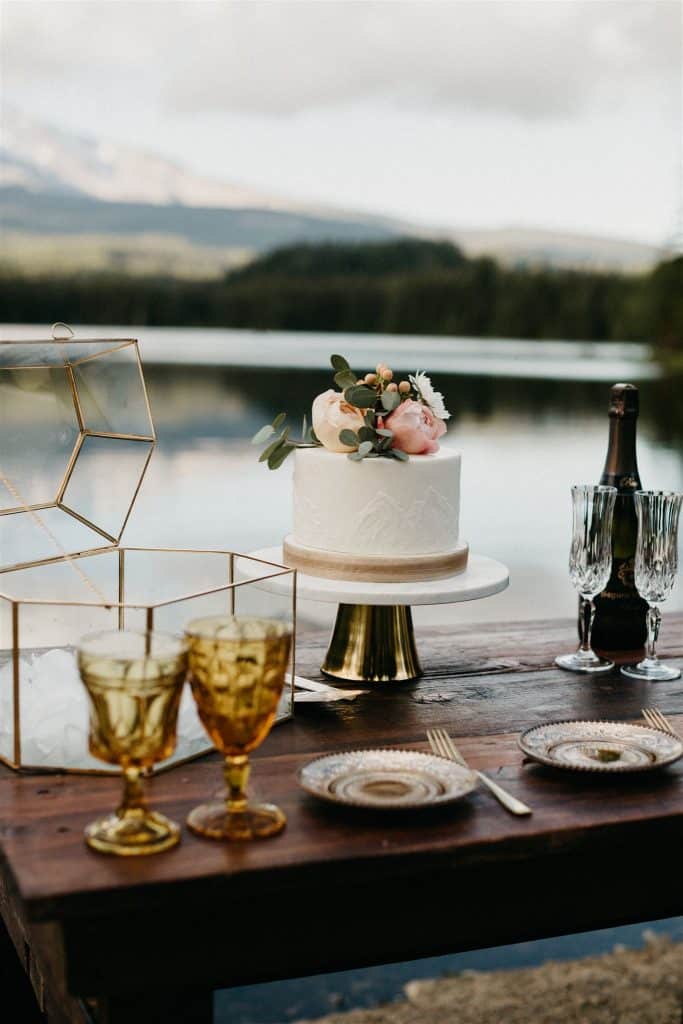 DON'T #2: Don't attach yourself to very specific details
This one is a floral specific tip. Don't attach yourself to specific varieties of flowers. Have a palette and an overall style and vibe and let your wedding florist design what will look best during the time of your wedding. Be open to substitutions and trust their artistic abilities. Fresh flowers are subject to market availability. Things happen sometimes out of our control like early freezes which can affect what flowers are available. Sometimes certain flower types come the wrong shade or not in a good quality. A professional florist knows how to make these situations work by purchasing substitutions that will look the best.
DON'T #3: DON'T DIY YOUR FLOWERS
Sorry for shouting, but DON'T DIY YOUR FLOWERS. You have a dream of your big day, and a vision of a style or theme for your wedding. If done professionally, flowers set the tone, style, and overall vibe and feeling of your wedding. Let a professional florist use their thoughtful knowledge, carefully planned time management, and high level of artistic skill to harmonize your wedding vision with reality and create you stunning wedding flowers! Doing your own flowers causes unnecessary stress and pressure as you prepare for your big day. Check out 3 Reasons Why You Should Hire a Pro Wedding Florist for some more food for thought as you consider your wedding flowers.
Vendor Credits:
(all the photos of this blog post were from a styled shoot published in Oregon Bride Magazine, both online and in print! Click here to see the Oregon Bride Magazine feature.)

Photography: Rachel Brookstein Photography

Wedding planner: Krystle Clear Events

Rentals: Power of Love Rentals

Cake: Sugarhouse Cake

Popsicles: Sloshy Pops

Dress Shop: Anna's Bridal

Dress Designer: Willowby Watters

Models: Llanee & Andrew

Hair: Coreene Collins Hair

Makeup: Megan Blake

Florals: Flowers by Alana